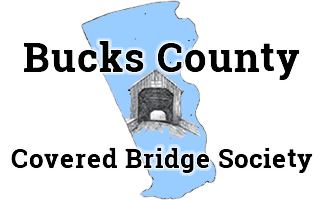 Looking for a reason to get out of the house and enjoy a good, safe time? Why not try a Covered Bridge Driving Tour. This tour of Bucks County's 12 Covered Bridges and unique Boxed Pony Bridge starts at the Memorial Building in Washington Crossing State Park on the Delaware River, south of New Hope.
The tour makes a large circle through Bucks County and is planned so the traveler can start at any one of the bridges. It is possible to make the trip in one day but since it is 90 miles long over some rural unmarked back roads, it is suggested that the tour be split into segments. We suggest observing the odometer to the exact tenths.
Also, Pennridge communities are fundraising to complete renovations to save the South Perkasie Covered Bridge. In order to keep this beloved landmark accessible to the public, it requires long-needed structural repairs that need to be done soon. Once finished the bridge will be turned into a museum that will host tours, informational panels and special events regarding all of Bucks County's Covered Bridge history. 
The Free Will Brewing Co. of Perkasie released a cream ale called "Benjamin 1832," which was released as part of a fundraising event for the bridge. The can features artwork of the bridge during its move to its current location. To date, the community has raised over $109,000 toward the restoration project. You can contribute here.