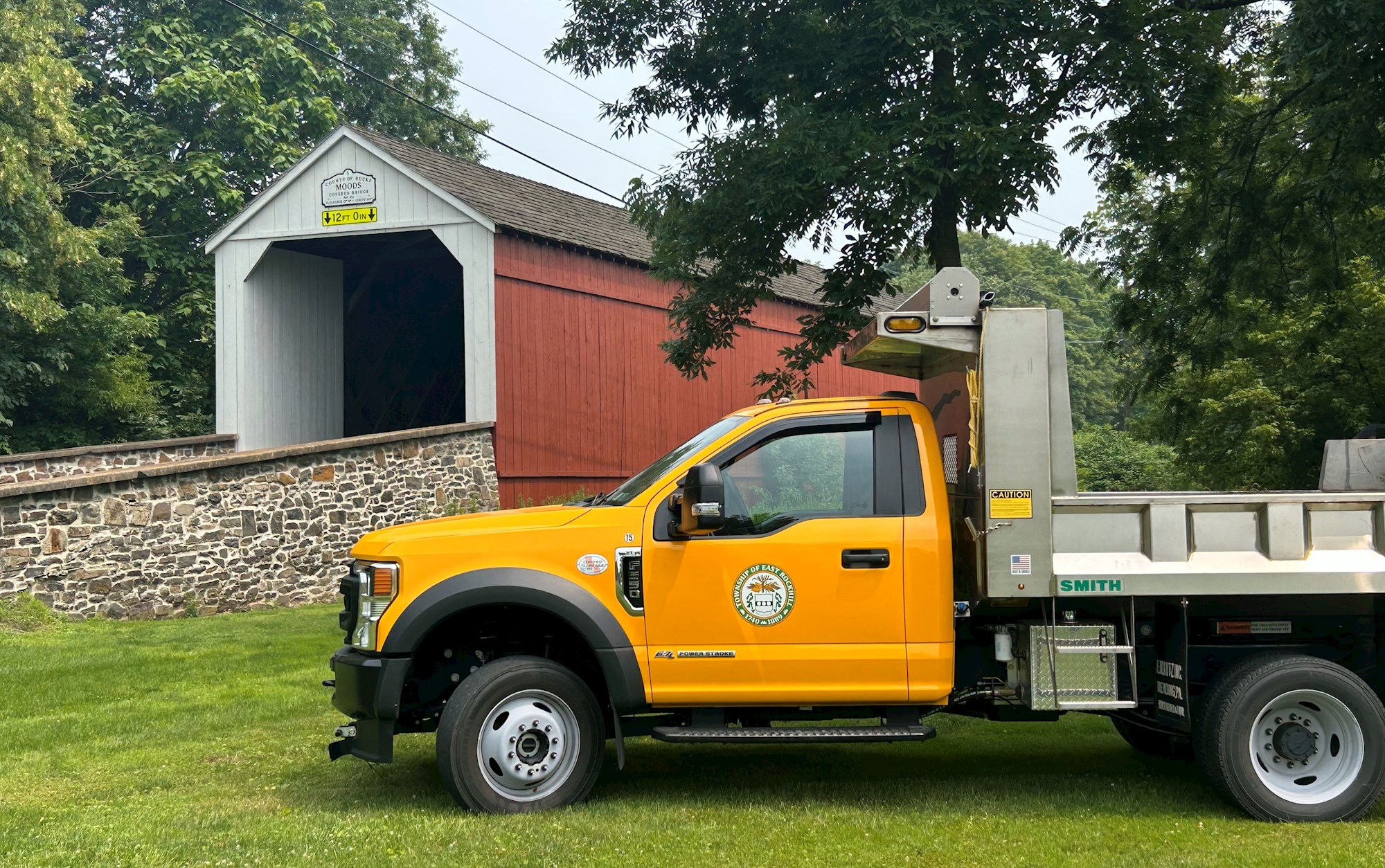 The East Rockhill Township Public Works Department consists of Public Works Director Jeff Scholl, Foreman Paul Behr and Laborers Kirby Richards and Latrell Belfield. 
The department is responsible for sustaining East Rockhill infrastructure which includes:
Maintain 37 miles of township owned roads keeping them clear, smooth and safe
Maintain & mow 110 acres of parks and open space
Maintain & repair the public sewer system, treatment plant and pump station
Keeping township owned storm drains & inlets clear of debris
Fall leaf collection
Spring yard waste collection
Street tree trimming
Maintenance of all equipment
Maintenance of all township owned buildings
Storm Drains & Inlets
Only rain water belongs in the storm drains. Residents can help by removing any debris that collects around or on the inlets.  Residents are responsible for clearing, maintaining and replacing their driveway pipes. New driveway pipe installation requires a driveway road occupancy permit.
Driveway Pipe Replacement
Public Works Department will install up to four driveway pipes each year. The driveway must be located on a Township-owned road; cost is materials, plus an installation fee according to the current fee schedule.  If you are interested in using this service, contact the Township requesting the installation. An agreement will be mailed to you with notification of the estimated material cost, and an invoice sent after the work is completed.  If you choose to hire a contractor to install a driveway pipe, a Road Occupancy permit is required.
Road Occupancy Permit
A Highway Occupancy/Road Opening/Driveway Permit is required for any work performed in/on a Township roadway or right-of-way and for the installation/modification of a driveway. The application will be reviewed and approved by the Public Works Director.