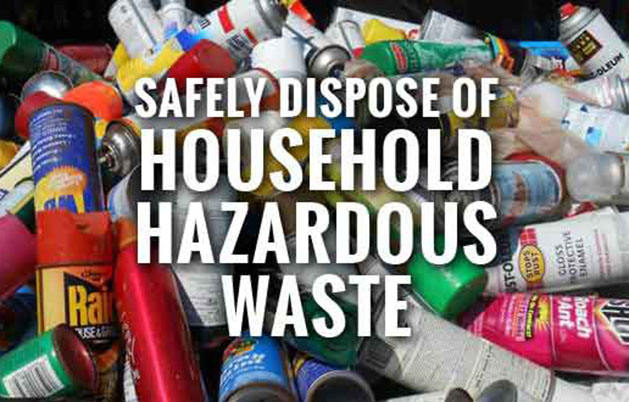 Do you have Household Hazardous materials to dispose of?
Hazardous products will have cautionary words on the label, for example:  Danger, Warning or Caution.  Other words or phrases that can signal hazardous products include: poisonous, hazardous, combustible, flammable, corrosive, volatile, caustic, irritant, explosive, toxic, use with adequate ventilation or avoid inhaling.  
Bucks County Planning Commission has made available to Bucks County residents drop-off Household Hazardous Collection. 
Collection will take place 8:30am-2:00pm rain or shine. 
April 1 - Lower Bucks - Bucks County Community College, 275 Swamp Road, Newtown
May 13 - Upper Bucks - Upper Bucks Vocational Technical School, 3115 Ridge Road, Perkasie
June 24 - Central Bucks - Central Bucks South High School, 1100 Folly Road, Warrington
August 12 - Lower Bucks - Bucks Technical School, 610 Wistar Road, Fairless Hills
October 28 - Upper Bucks – Strayer Middle School, 1200 Ronald Reagan Drive, Quakertown