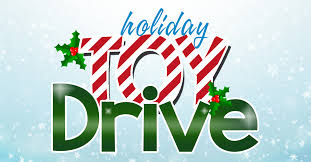 Nov 18, 2022
Announcement
Event Overview
Last Day to make a Toy Donation
Thursday, December 8

8:00 AM—3:00 PM

Toys for Tots

Lobby

200 Ridge Road
Sellersville, PA 18960
Pennridge Regional Police Department located at 200 Ridge Road, Sellersville is hosting a drop off location for the Marine Corps Reserve Toys for Tots which is 100% dedicated to the concept of local toys for local children. 
Donations can be placed in the PDHQ lobby during regular business hours until Thursday, December 8. 
Gifts are needed for children under the age of 3 and those over the age of 11.  Suggestions for gifts can be found on their website.