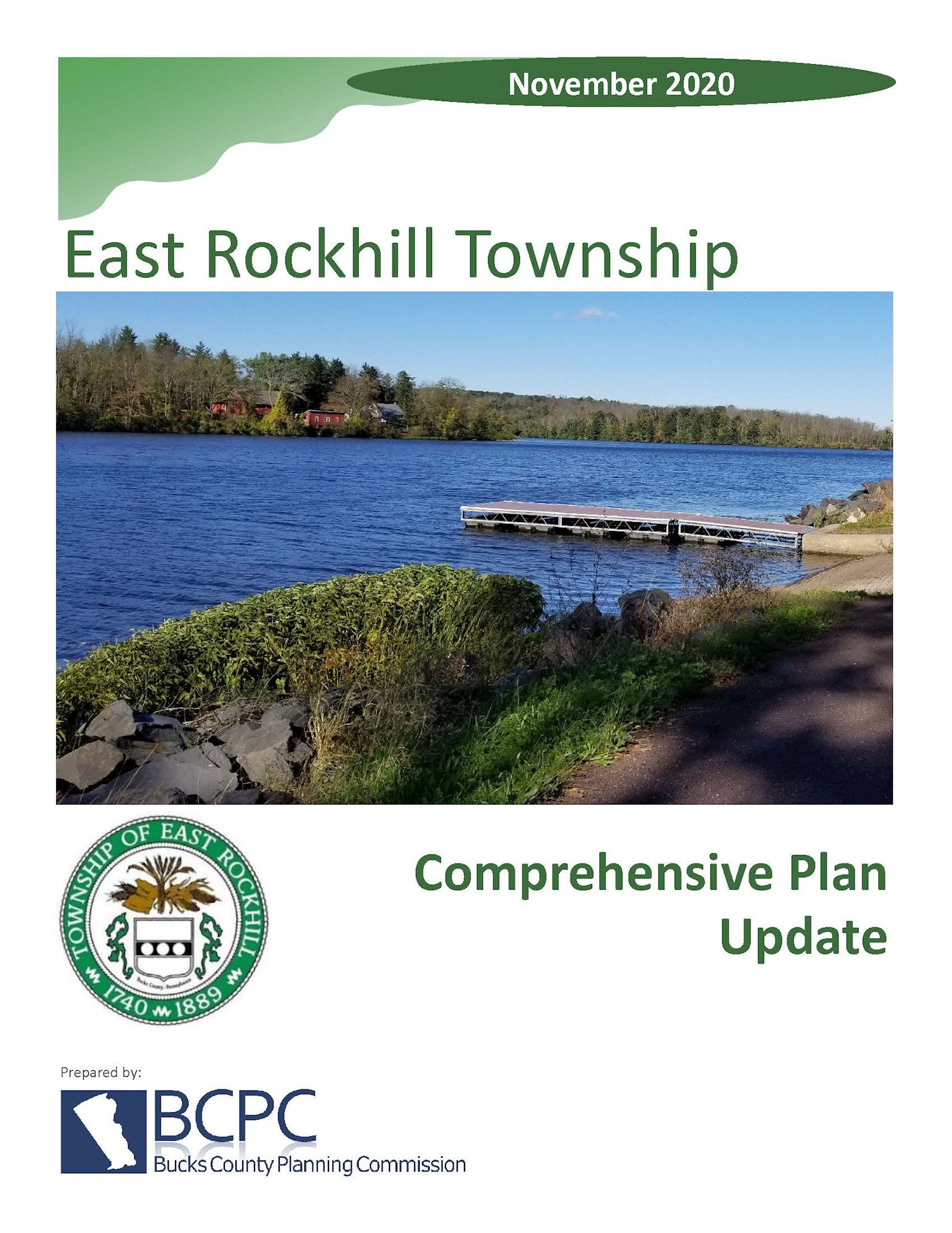 A comprehensive plan is a municipality's main policy document. The East Rockhill Township Comprehensive Plan Update (2020) details the collective township vision for the future, the historic, environmental, and cultural facilities it seeks to protect, and the steps necessary to achieve this vision.
The Pennsylvania Department of Community and Economic Development has described the comprehensive plan as: "…more than just a document disclosing past and present land use trends with a proposed course of action. It is a process of organizing for the future. It creates a blueprint for our land use patterns of tomorrow. This process results in a comprehensive plan that is not a legal document nor is it a land use ordinance. However, like a land use ordinance, it can and should be adopted. It is an overall plan embracing general goals and objectives with which a governing body agrees, based on input from its constituents, to observe in making day-to-day decisions."
By combining an understanding of past trends, the limitations imposed by the pattern of development that already exists, the potential for future growth in the township, and the community's vision for the future, a plan has been prepared which can be used to guide change in a positive way. The assets of the township can be protected; problems can be defined, and possible solutions identified.
Source: Executive Summary Introduction